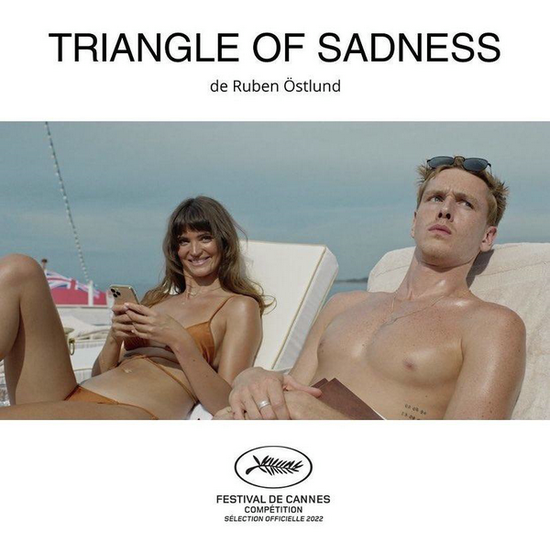 Swedish director Ruben Ostlund's film Triangle of Sadness won the Palme d'Or at the 75th Cannes Film Festival on May 28. [Photo/Mtime]
PARIS -- Swedish director Ruben Ostlund's film Triangle of Sadnesswon the Palme d'Or, top prize of the 75th Cannes Film Festival on Saturday.
Triangle of Sadnessis a film where a couple, invited for a luxury cruise with super-rich passengers, found themselves marooned on a desert island after a storm. Hierarchy is suddenly flipped upside down, as the housekeeper from the yacht is the only one who knows how to fish.
The Jury of the festival distributed the Grand Prix to two films, Closedirected by Lukas Dhont, and Stars at Noondirected by Claire Denis.
The Jury Prize was also jointly awarded to EOdirected by Jerzy Skolimowski, and Le Otto Montagne, directed by Charlotte Vandermeersch and Felix Van Groeningen.
Best Director was awarded to Park Chan-wook for Decision to Leave, while the Best Screenplay was given to Tarik Saleh for Boy From Heaven.
Zar Amir Ebrahimi from the film Holy Spiderwon the Award for Best Actress, and Song Kang-ho from the South Korean film Brokerwon the Award for Best Actor.
The festival's nine-member jury is headed by French actor Vincent Lindon, winner of the Best Actor Award at the 68th Cannes Film Festival in 2015.
The French comedy Coupez! (Final Cut), directed by Michel Hazanavicius, was chosen this year as the opening film.
This year, 21 films have been selected to compete for the Palme d'Or.